The artist Ckirk recently blogged about his piece completed for our upcoming Krampus art exhibition ("Naughty or Nice") at Copro Gallery.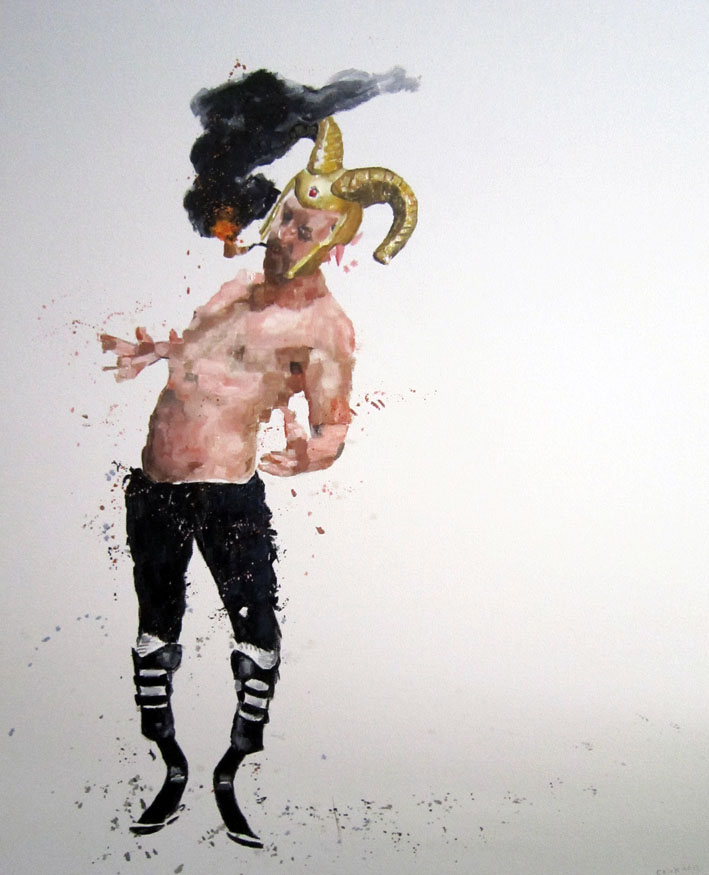 He writes:
I am very happy to announce that I finished my contribution to "Naughty or Nice" that will be held at Copro Gallery during "Krampus LA". There are a ton of artists exhibiting including Chet Zar, Bob Dobb, Luke Cheu, Travis Louie, and even Tim Burton! Anyway, I had a very short deadline to get this piece painted. I pretty much went non stop until it was complete. Now I just have to let the oil dry for a few days and then get it shipped to the gallery.

I think I will title the piece "Ckirk As Krampus The Christmas Demon" or something like that. I haven't decided yet. The piece measures 24 x 30″ and was painted with oil on gallery profile canvas. I didn't want to paint a normal representation of Krampus. I figured I'd try to think outside the box instead. Since I have been painting futuristic space gods of destruction in my recent "Apoko – Lips" oils, I thought it may be cool to try to translate the Christmas demon's appearance into my recent theme. I'm very proud of the result of my labors. I'm looking forward to learning how people receive my re-imagined Krampus.