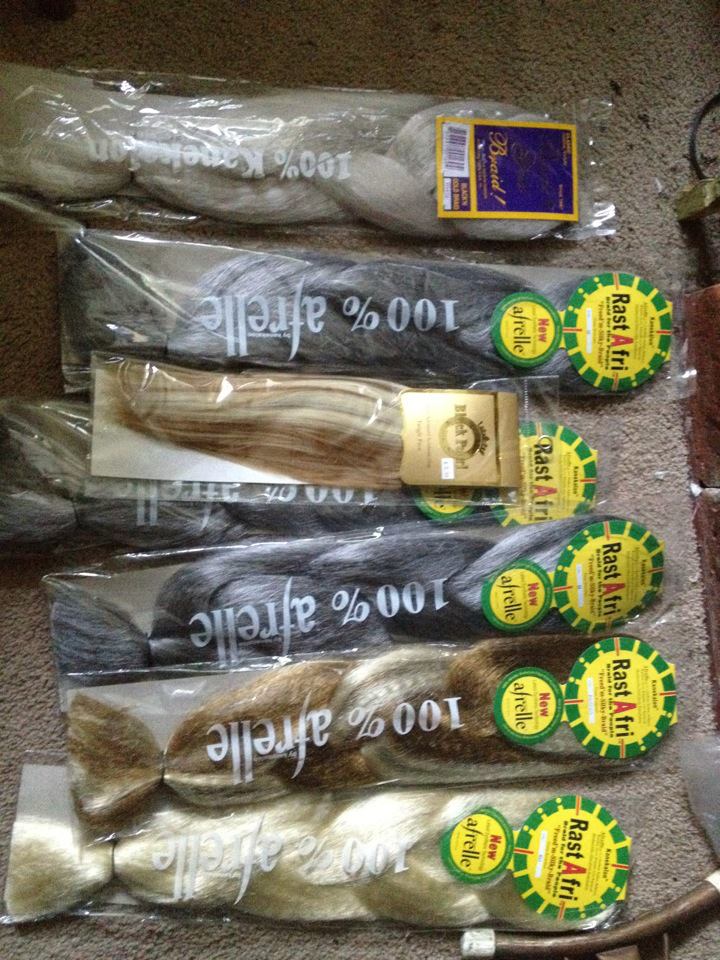 The really long hair you'll see on LA Krampus Troupe costumes is made with bulk hair sold for hair extensions.  We sew it into wefts and attach it to costumes.  There are a number of techniques for doing this you can find online.
I went to the Pasadena Beauty Supply today to pick up some grey hair, and the saleslady said: "I don't know why all these people are buying so much braiding hair, I mean they're buying like 10, 12 packages at a time! It must be because of the heat, everybody be wanting braids or something."

— Krampus Sharon McGunigle.