Now entering its second year, Krampusfest is a multi-venue yuletide celebration of the Krampus tradition produced by Krampus Los Angeles in and around that city.  Traditional dates for Krampus activities are December 5 & 6, but our California celebrations spill generously beyond those dates.  Details for Krampusfest 2014 events will begin appearing here in late Summer and Fall Meanwhile, photos from 2013 events can be seen here.
Events include shows of themed art, music, and performance, as well as workshops and public romps by the first and largest Krampus troupe in the Western US. Our goal is to entertain, educate, and foster an international connection with a growing community dedicated to playfully reshaping the holiday.  We have organized casual meetings with Austrian Krampus troupe members and hope to one day bring European Krampus comrades to the US to participate in costumed events alongside their excitable Californian counterparts.
Below is a selection of articles detailing specific events of 2013 as well as a bit of background on our group.
December 24, 2013
"A European folkloric tradition gets its devilish due at the Complex"
By Pandora Young.  Review of the The Krampus Rumpus for the Glendale News Press.
---
December 20, 2013
"Party Pick of the Week: A Krampus Rumpus"
By Lina Lecaro. Preview of the Krampus Rumpus for the LA Weekly's "LinA in LA" column.
---
December 17, 2013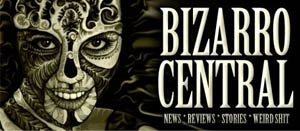 "Twisted Tuesdays: Krampus Storms Through Los Angeles!"
By Tracy Vanity.  Interview with Krampus LA's Al Ridenour for Bizarro Central.
---
December 8, 2013
"Krampus Ball!"
By Simone Snaith.  Review of 2013's Krampus Ball for Los Angeles Beat.
---
December 6, 2013

"Krampus is Coming to Town! The Anti-Santa is Here! Krampus Ball, Krampus Run and Art Show"
By Lisa Derrick.  Q&A with Al Ridenour of Krampus LA.  Published by Carthwheel.
---
December 5, 2013
"A Christmas Devil Called the Krampus Is Taking Over L.A."
Feature by Gendy Alimurung interviewing Krampus LA co-directors Al Guerrero & Al Ridenour as they prepare for Krampusfest 2013. From the LA Weekly's "Considerable Town.
---
By Roger Park. Q&A about Krampus and Krampusfest 2013 with Al Ridenour of Krampus LA for The Los Angeles Beat.
---
November 29, 2013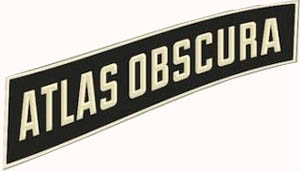 "The Truth About Krampus"
Article on various representations of Krampus by Al Ridenour of Krampus LA  written for Atlas Obscura in conjunction with Atlas Obscura-hosted lecture.
---
November 25, 2013

 "Krampus: The Grinch That Saved Christmas"
By Whatsblem the Pro of Burners.me. An interview about Krampus and the upcoming 2013 Krampusfest events with Al Ridenour of Krampus LA.
---
November 22, 2013
"Krampusfest": Guest Post by Al Ridenour of Art of Bleeding" on Morbid Anatomy.