LA Krampus Elizabeth Herndon is taking inspiration from a particularly odd straw-covered cousin of  Krampus appearing annually in the town of Bad Mitterndorf, an Alpine town southeast of Salzburg.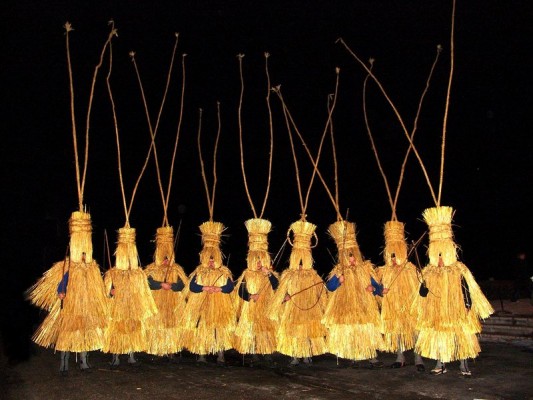 These broomlike Schabmänner (roughly: "sweepers") appear alongside their more typical Krampus cousins in the town's centuries-old St. Nicholas Play.  They are the advance guard of a festive procession, symbolically sweeping the path the Saint will tread.  There is also an association with sweeping out the old to make way for the new — likely the pre-Christian significance of these figures.  They also crack horse-whips, which like the bells worn by Krampus, are associated with driving out the old, or the evil.
There are are other regional takes on such straw-bundled monsters, including the Buttmandl ("bundled men") in the area around the Bavarian town of Berchtesgaden.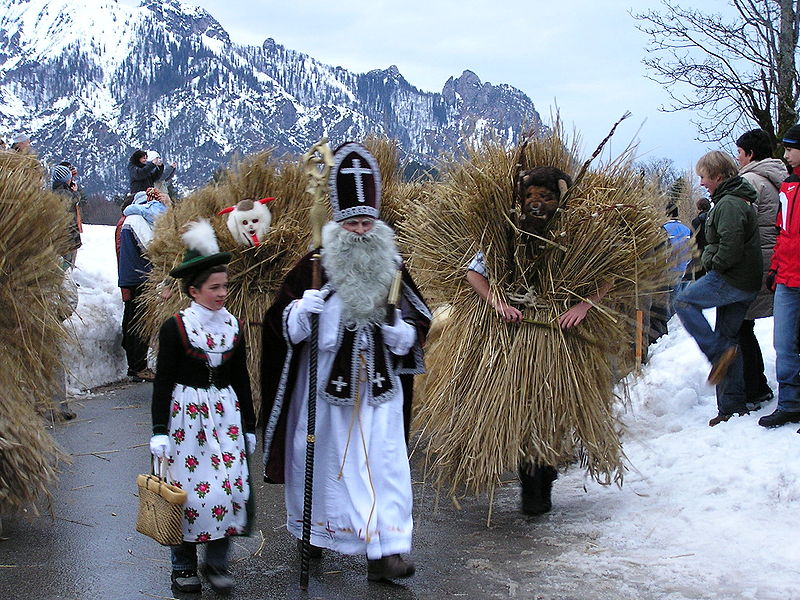 Hunters' Ghillie suits have been frequently suggested as an approximation of a sort of generic "Wild Man" Krampus-ish look.   LA's "Straw Krampus" is starting with a DIY Ghillie suit, but elaborating her design to come closer to the Schabmänner look.
"It's the only thing for the costume that's not going to look cheesy. Had too much trouble trying to find good-looking grass skirts…

Probably a very foolish idea"