Tamara Rettino will be joining the LA Krampus Troupe as Frau Perchta,  witchy South German goddess and leader of the Wild Hunt,  an otherworldy mob of lost souls or supernatural beings called Perchten, named after their mistress.  Frau Perchta, is depicted in different forms, sometimes benevolent, sometimes evil, and often with two faces to represent both aspects.  The Perchten who follow her also can be either good or evil.  Krampus is thought to have evolved from the evil variety or Shiachperchten.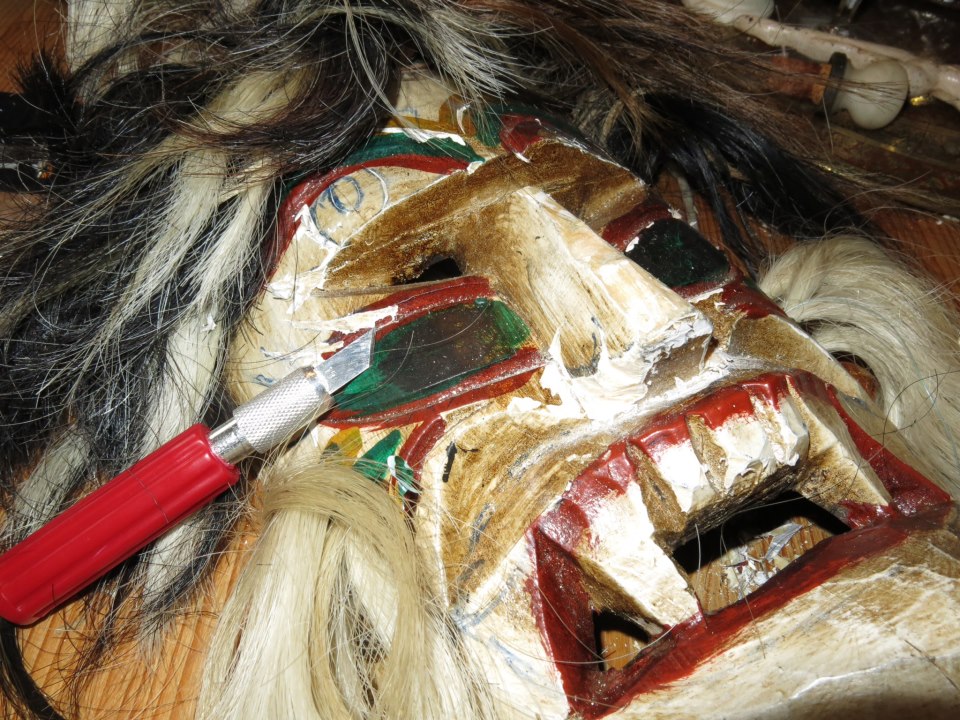 Work begins with a simple Mexican mask bearing a family resemblance to Krampus.
Details are carved or molded with epoxy putty.
Painting in some witchy features.
With paint and kerchief and hair.